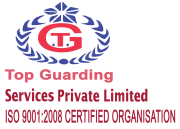 In Top Guarding Services Private Limited security, we lay great emphasis on Recruitment & Training. The Recruitment standards are very high and Security personnel of various ranks are selected after physical test, a general knowledge test, an interview and a medical test. A 7 days training programme encompassing all facets of Security viz., Physical Security, Gate House duties, Patrolling, Fire Fighting, First Aid and Unarmed combat are conducted and trainees are passed out after a rigorous examination. The Security personnel are posted to various units wherein they receive "On Job Training" which would extend for a further period of three months, during which the site instructions are carried out daily by our Shift Managers / Operations Managers.
Refresher Courses
Refresher Courses are conducted periodically based on a frequency of 3 to 6 months after the normal course.
1 x Sales = 365 days x Operation.
Supervision
We believe that dedicated Supervision is the hallmark of Quality. Towards this end, all our assignments where guards are posted are regularly checked day & night by a team of dedicated patrolling Officers, who are equipped with Radio communications & Mobile Phones. The objective of patrolling is not only to check the performance of Security personnel but also to physically see that all is well in the establishments / clients premises being guarded. Besides, these patrolling Officers are the back-bone of our guarding operations and they also interact very closely with the guards on the field and find out their problems and resolve them.
This would facilitate
· Early detection and elimination of problems.
· Continuous monitoring of the supervising staff.
· Any changes, or modification, desired can be planned and executed after mutual consultations.
Contact Us
SN-13, Shiva Nagar, 
Tankapani Road, 
Bhubaneswar-18
Tel : 0674-2436021, 
Mobile : 9937034675