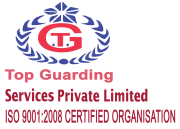 Qualified Trainers from the Defense Forces train all our personnel in Fire Fighting techniques through a number of drills and lectures as a part of the regular training program. 
Safety and First Aid: We are ready proactively for any emergencies. The training syllabus consists of First Aid and Safety too.
Guarding Personnel: Selection of personnel meeting customer QR, training at our state of the art training facility, on the job training in the establishments and a close order monitor and control on a regular basis, Interaction with customer for performance appraisal is how we conduct guarding.
Contact Us
SN-13, Shiva Nagar, 
Tankapani Road, 
Bhubaneswar-18
Tel : 0674-2436021, 
Mobile : 9937034675